Fit your family and more.
It's no surprise the Mitsubishi Outlander Sport is a rising star. This family car is one of the top most affordable SUVs on the market, and it comes with the best warranty in the game.
Let's take a look at the 2019 Mitsubishi Outlander Sport Interior Dimensions:

2019 Mitsubishi Outlander Sport Interior Dimensions
This compact SUV fits your life and your budget. Small enough to love, big enough for 5 passengers, your grocery bags, sports equipment, and camping gear! Unlike some other SUVs, the Outlander Sport interior dimensions give you a comfortable amount of room for traveling and the ability to parallel park in the small spot the other SUVs can't. You'll find all trim levels have the same measurements. Let's see what those measurements are for the cabin and cargo areas.
Cabin Area Dimensions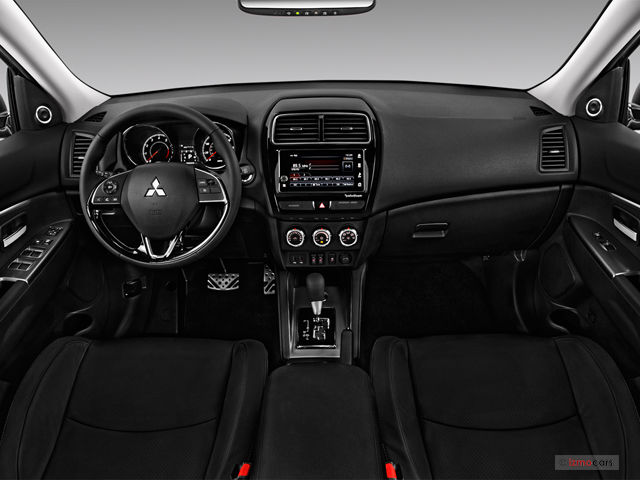 You, your dog, and your family can comfortably cruise in 97.5 cubic feet of passenger space. As a front row traveler, enjoy the satisfying 39.4 inches of head room, 41,6 inches of leg room, 56.2 inches of shoulder room and 52.1 inches of hip room.
Moving to the second row, it's a nice and cozy 37.9 inches of head room, 36.3 inches of leg room, 55.5 inches of shoulder room and 51.6 inches of hip room. Quite spacious for a compact SUV. Now that you know the cabin area of the Mitsubishi Outlander Sport, let's take a peak at the cargo space.
Cargo Dimensions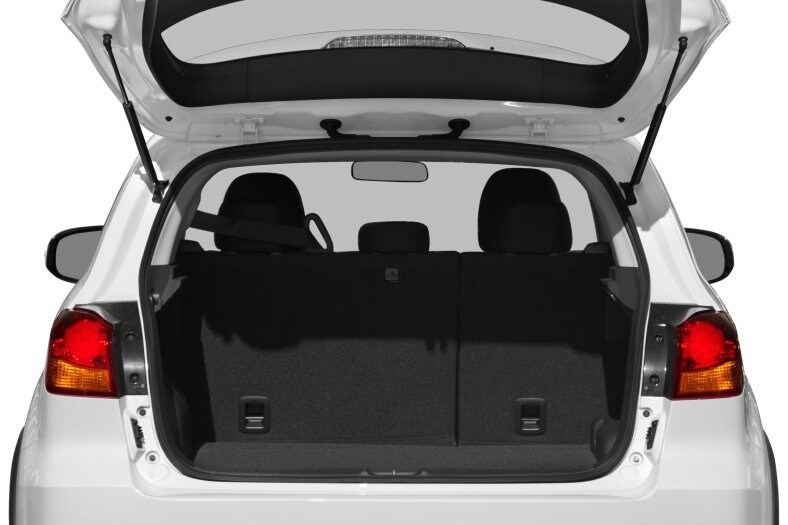 Planning a trip or need to move some furniture? This dynamic vehicle can accommodate. In the rear, behind the second row is a nice 21.7 cubic feet. With a hatchback, the area is easily accessible.
Need some more storage? Use the folding second row seats to extend your cargo volume to 49.5 cubic feet! The second row in every trim level is enabled with easy one-touch 60/40 split fold down seats so you can bring longer items as well as your passengers. Quite impressive compared to its competitors!
---
READ MORE: SUVs vs Sedans: 12 Factors to Compare
---
The 2019 Mitsubishi Outlander Sport interior dimensions and cargo space should give you a better idea if this is the right vehicle for you. If you would like to learn more about the 2019 Mitsubishi Outlander Sport, you can
check out our online inventory
to see what we have available, and you can
schedule you test drive with us at Matt Blatt Mitsubishi today.